* A. Nation Author * - "Science Fiction Mystery"
Saga 7 - Fatal Error Death by Innocence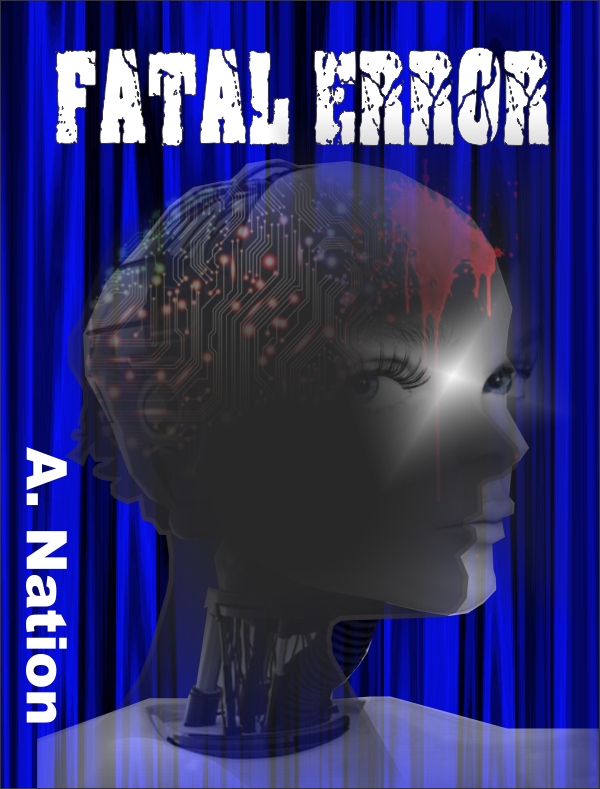 A science fiction Mystery:
A terrorist is destroying android units in the 25th century.
Humans make mistakes. Some admit to them and others are blamed.
A woman leaves an incriminating letter her mother wrote at the
Tucson Police Station. Detective Blackhawk and his wife are taking
their vacation to Mars when a fire and a death occurs on board
their spaceship. One android is compelled to follow the three
laws of robotics and helps the detective solve the crime. This
is a tale of truth revealed and how death by an innocent can
escalate into murder.
Order your reading format here. Be sure to slide the
bottom scroll bar all the way over on the catalog page.
Kindle Signed Kindle books
Epubs Signed epub books
Smashwords - All Formats
Paperbacks
Read a sample on Not yet
All paperbacks and PDFs will be signed.
A humanoid robot records something the killer has to
cover up. From Earth to Mars both are on a destination
that will change each of their lives.
Will android #4785 become aware? Will the murderer
pay for her crime?
©A.Nation and anationauthor.com, 2016.
Unauthorized use and/or duplication of
this material without express and
written permission from this site's
author and/or owner is strictly
prohibited. Excerpts and links may be
used, provided that full and clear
credit is given to A. Nation and
anationauthor.com with appropriate
and specific direction to the
original content.